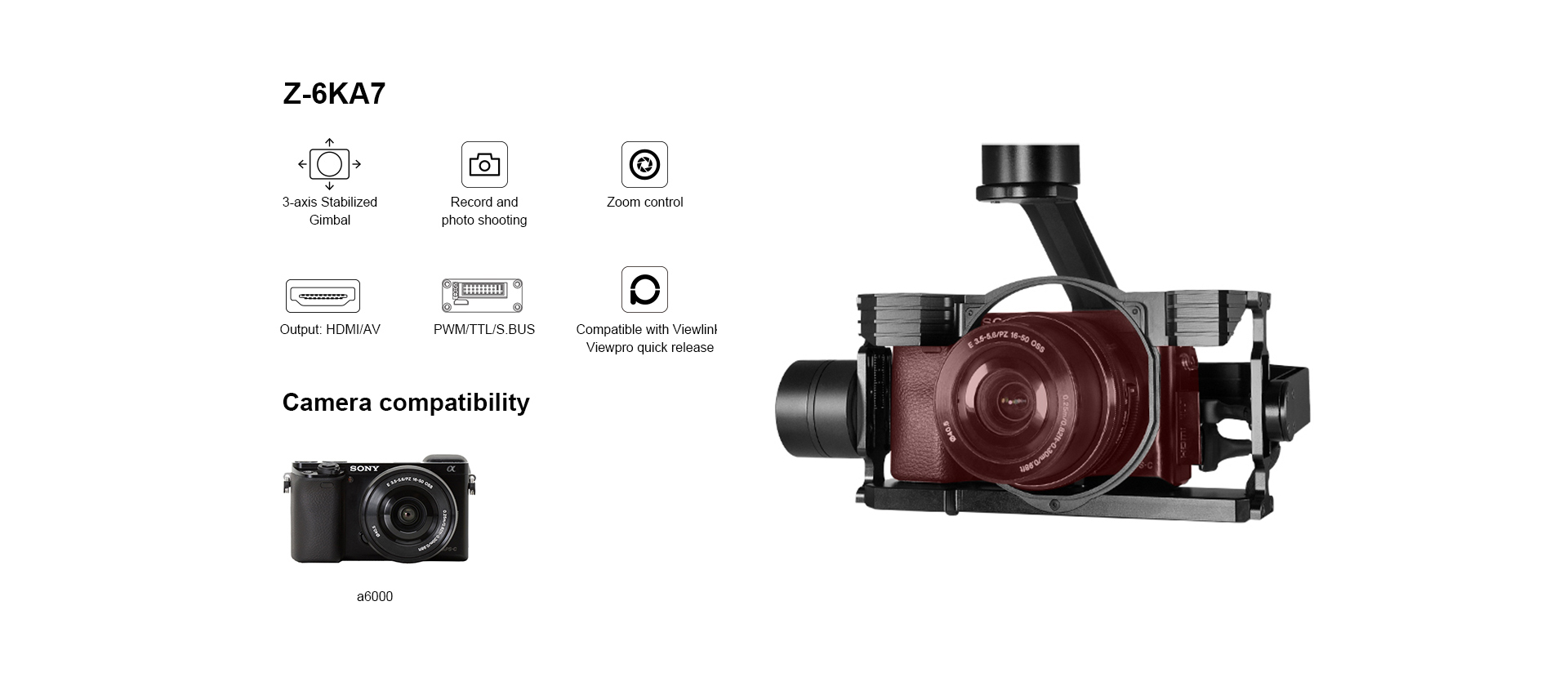 Z-6K (original name Z-6KA7) is tailored for MILC camera SONY A6000 series with a pinpoint-precision,three axis gimbal, which adopts pinpoint-precision encoder in each motor, use FOC algorithm controller, it has the advantages of high stability, small size, light weight and low power consumption.
Z-6K supports both PWM control and serial command control, suitable for close range remote control or remote data command control. To control camera zoom, record and photo shooting.
The speed of Z-6K gimbal is adjustable, LOW speed mode is used for large zoom range, the control will be more accurate; Fast speed mode is used for small zooming range, which makes the gimbal control sensitive and quick. Also the one-key to center function will allow the gimbal return to initial position automatically and rapidly.
Multi Control Methods
Defualt PWM and Serial port TTL control. Sbus is optional. With Viewpro software Viewlink you can fulfill TTL control.

Control box signal interfaces:

Compatible with Viewport
Z-6K is compatible with Viewpro quick release connector Viewport. Viewport is an option known as easy assembly, plug and play.

Applications
"Our primary focus is on supplying equipment for various purposes such as firefighting, power tower maintenance, pipeline inspection, and search and rescue operations. Emergency situations demand a broad spectrum of monitoring and search capabilities to swiftly assess the situation and enhance response efficiency."

Specifications